Just a few days after we concluded our Digital Cover shoot with Hansika Motwani, the news broke that she is slated to get married to her mystery beau, Sohail Kathuria. Whether it is fate or pure coincidence, we aren't sure, but it was indeed good fortune that she is the cover star for our November 2022 Wedding Special. Her official comment on all the hullaballoo about her wedding was: "I am getting married soon." She took to everyone's favourite social media platform, Instagram, to share images from her romantic proposal that had the Eiffel Tower as the backdrop.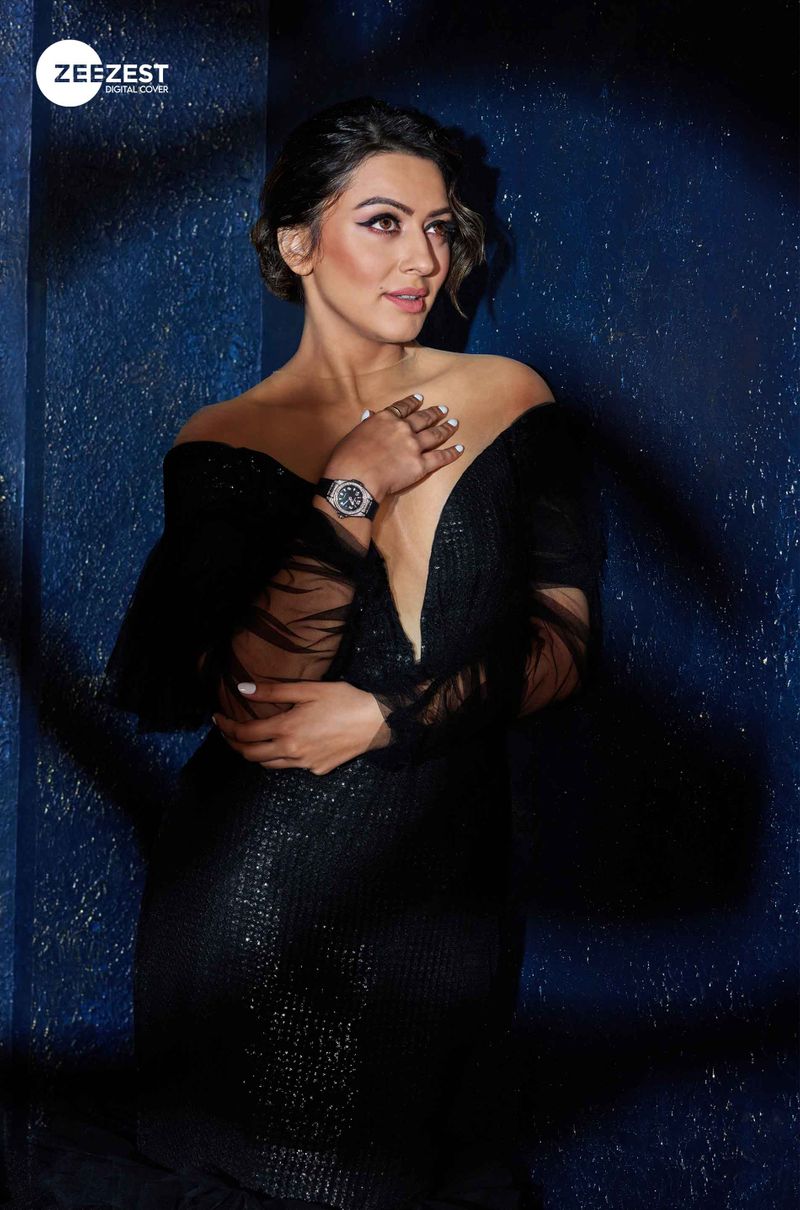 There is a childlike enthusiasm and earnestness about Hansika that shines through as she transforms into a resplendent diva in each of the three looks. The three high-fashion couture looks were curated to channel a different avatar of the young actor, a charismatic and glamourous diva who knows how to keep you captivated with her aura.  
As a child actor who has evolved into a successful actor, the use of the word 'child' feels reductive. With 55 films and counting, Hansika has an enviable career graph and her starting off as a child actor is purely coincidental. "It started really young for me and I am fortunate that it started that early. Now that I look back, it all worked in my favour because it gave me ample time to work and establish myself over the years," she says. In case you're trying to recall Hansika's early work, look up television shows like Shaka Laka Boom Boom, Des Mein Nikla Hoga Chand and Hrithik Roshan-starrer, India's very own extraterrestrial film, Koi… Mil Gaya. 
"I have to thank my mother for ensuring that I had as normal a childhood as possible. I used to go to school, sit for my exams and then go for my shoots. She made sure I always had some playtime with children of my age," says Hansika, as she looks back at her days as a child actor.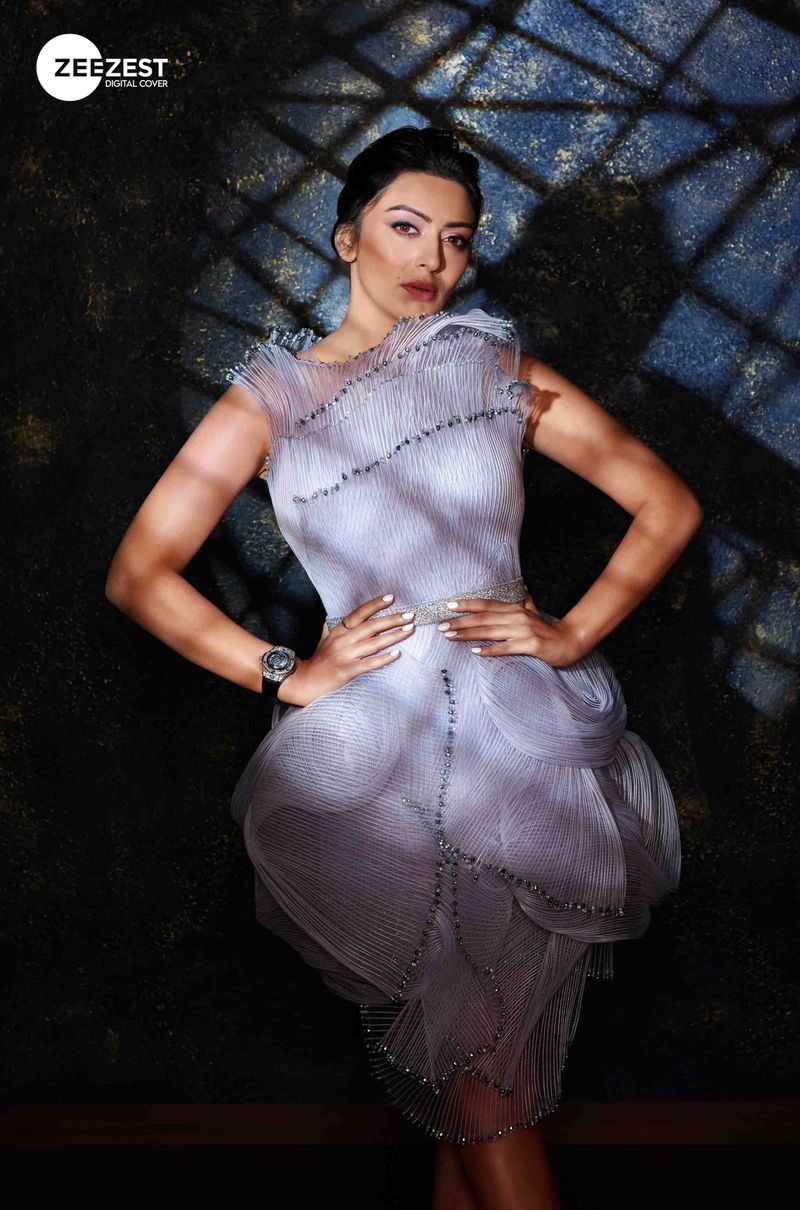 If one were to draw a comparison, the career trajectory of Sridevi comes to mind—by the time the legendary actor was 32, she too had worked in more than 55 films in Hindi, Malayalam, Tamil, Telugu and Kannada. Undoubtedly, Hansika looks up to the late actor but stays humble about her own future. "Sridevi is a legend and she's always been an inspiration for me, but what direction my career will take is something that only time will tell. I just know that I can choose the right scripts and hopefully at the right time. Hence, it's just destiny. But I would love my career to move in the same direction too."
An impressive body of work
For those who don't know and those who follow, today, Hansika Motwani is a name to be reckoned with in Tamil and Telugu films. Her first film ever was Desamuduru in 2007, in which she was paired against Pushpa-fame's Allu Arjun. She later starred opposite Himesh Reshammiya in Aap Kaa Surroor, but it was in the southern states where she truly built her career. She acknowledges that the south film industry presented greener pastures for her where her career flourished. But that is not to say mainstream Hindi films do not interest her; there are big projects in the offing for Hansika, which includes a multilingual blockbuster scheduled for a 2023 release.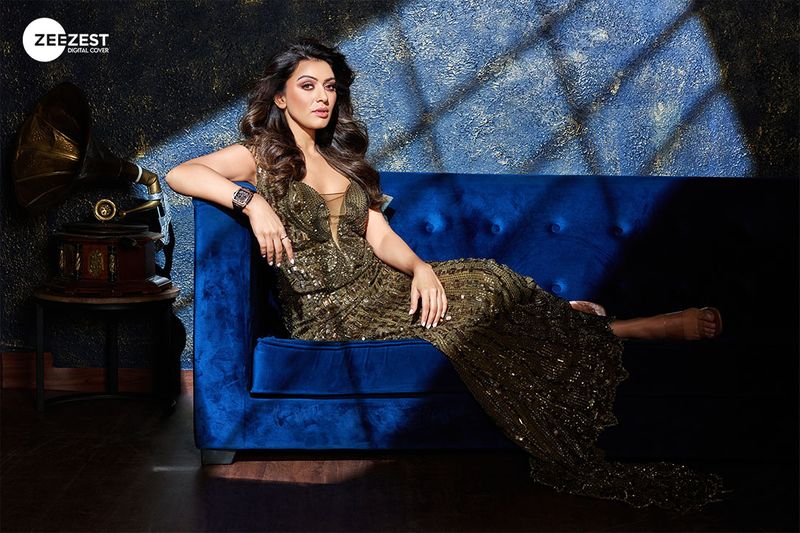 Hansika's extensive body of work includes yet to be released Tamil horror film, Guardian, and a Disney+ Hotstar release, My3, an adaptation of a Korean series, in the pipeline. She also has a long list of co-actors that would make many industry veterans envious—the list includes Arvind Swamy, Mohanlal, Dhanush, Siddharth, Simbu, Vijay and others. She reminisces working with Mohanlal, another legend, in the 2017 Malayalam film, Villain: "My mom always said you've never attended a film school, but work in a Malayalam film and you'll feel like you've gone to film school because of the fantastic actors you'll get to work with." So in awe was Hansika that she remembers how Mohanlal could sense the camera was panning around both of them in a scene. "He knew the camera was there and he knew to shift slightly to accommodate a direct shot. He's just extraordinary and his experience speaks volumes. It was truly amazing to work with him," she adds. 
Hansika Motwani On Her Co-Actors
Allu Arjun: He's a great dancer and has a really great sense of dressing. 
Dhanush: He's very versatile and can get into any character effortlessly. 
Samantha Prabhu: I think she is a warrior and a fighter. She's a fantastic actor and I think she's so inspiring.
Suriya: He is a charmer and has a great screen presence. 
Arvind Swamy: Everything about him is great. He's evergreen so I really can't pick just one thing.
Rana Daggubati: Again, he has a great personality and also very charming. 
Genelia Deshmukh: I just have one thing that comes to mind for Genelia, it's cute! Cute! Cute! 
South film industry in the limelight
As an actor who predominantly works in the south, Hansika is aware of the sudden boom in the popularity of south Indian blockbusters. She's always stood by the fact that regions don't matter; these are all Indian films at the end of the day—this is the recognition that regional films deserve.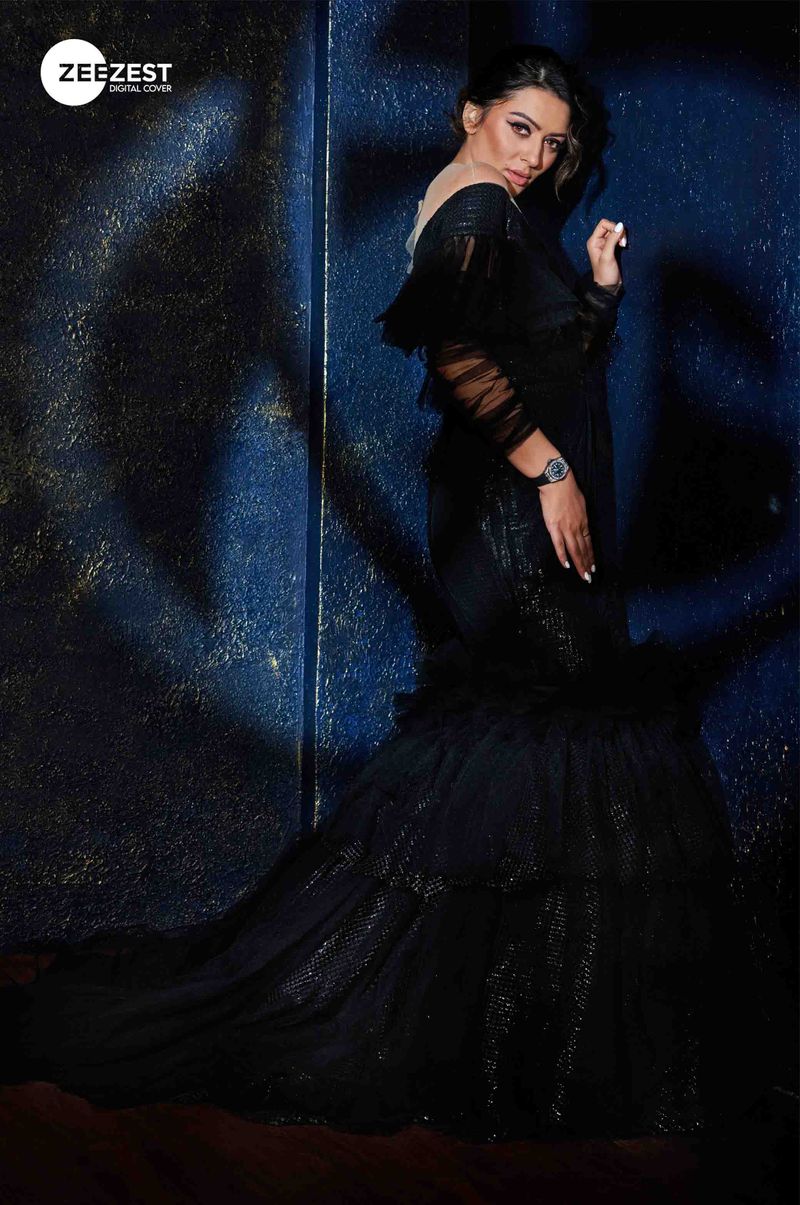 "Cinema is changing and so are audiences. It's amazing how all kinds of audiences are accepting cinema in any language," she says. She too cannot ignore the impact OTT platforms and their boom during the lockdown have had on the consumer pattern for regional content. "People want to enjoy what they are watching and for that content has to be good," she states.
It all begins with the script. "I've always believed that the script is where the secret to a film's success lies," Hansika says. People not only have more options but want to consume different and newer kinds of content. "This success is not just Tamil or Telugu films but also for other regional languages that are also producing some good stuff. Even the remakes work!" In a fast-paced digitized world, true quality content is also what will drive people to the big theatres, according to her.
What drives Hansika Motwani?
"I am a greedy actor and my approach to work is always, 'why not' rather than why. So, it often doesn't matter where a film project comes from," Hansika explains her philosophy towards work. It's also the reason she has managed to rake in impressive titles under her belt. She refuses to let herself be boxed in by labels, a feat that many in the industry struggle with, just because of this alternative approach.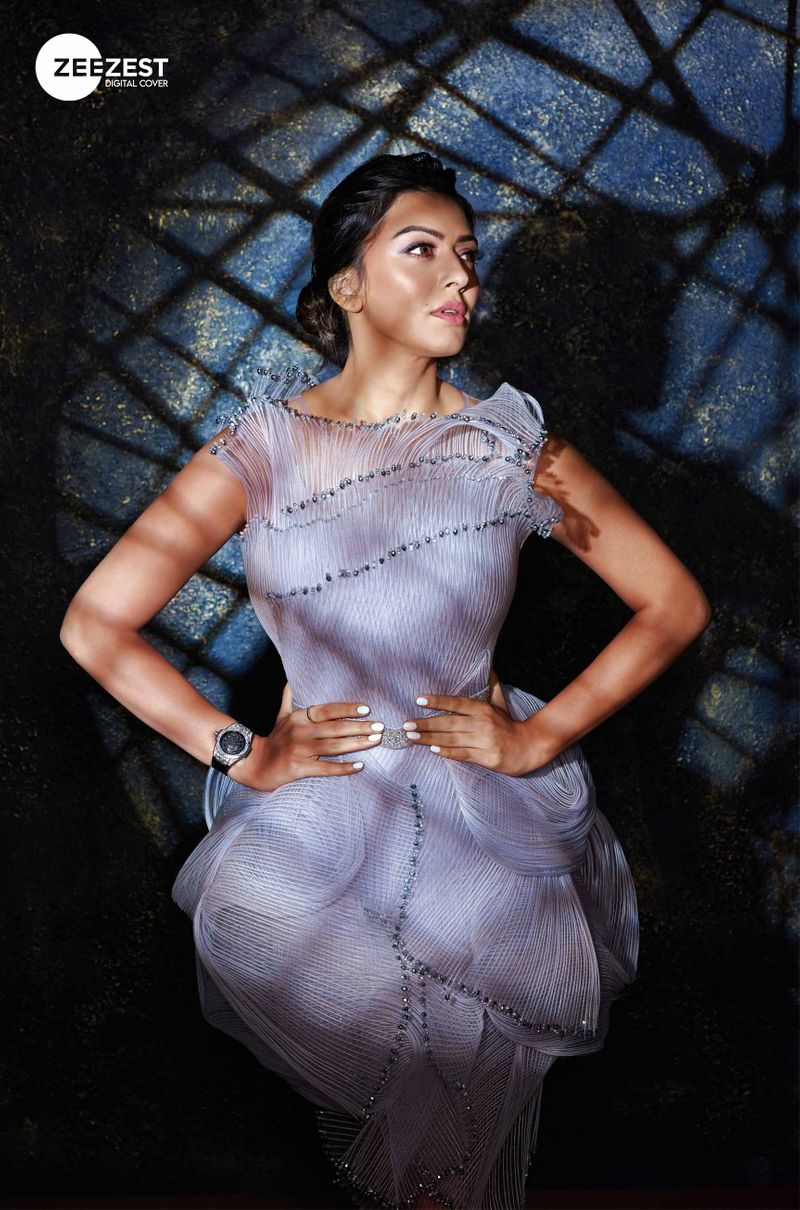 Very aware of the fickle nature of the entertainment industry, Hansika is more than happy to keep pushing herself to prove her mettle on a loop. "I think it is my privilege that at the age of 30 I have the opportunity to build this body of work. The beauty of my work is that every day I get to be a different person, so I will never get bored of my work. I will still be acting but I can always switch genres as long as I am in front of the camera." 
An exhausting task, but for her, if it's not exhausting then she's not doing something right. She is very clear that there is no substitute for hard work. She says, "I want to work hard because the rest of the crew can work smart—that's the perfect balance I believe in."
On a lighter note
For all her earnestness and measured answers, Hansika accepts the fact that she is a very moody person who hates eating and considers it a chore. But at the same time, she enjoys a bit of travelling. Time off from a packed and hectic schedule means daily meditation and annual vacations for Hansika. "Every year, for 10-15 days, I take off to another country for a vacation to center myself. But acting is what drives me and motivates me." 
Rapid fire with Hansika Motwani
Your favourite movie: Andaz Apna Apna or Hera Pheri
Your favourite vacation destination: New York or Paris
Your favourite Indian period drama: Lagaan, because I think I was really young when I first saw the film and I was on the edge of my seat. I just enjoyed that film.
---
Credits
Editor: Sumita Bagchi
Photographer: Atul Kasbekar
Creative Consultant: Mitrajit Bhattacharya
Assistant Photographer and BTS: Rahul Sawant
BTS Edit: Media Edge
Stylists: Nayaab Randhawa and Shubhangini Gupta
Makeup artist: Reshma Merchant
Hair stylist: Savita Sankpal
Location: Black Frames Studio
Artist Reputation Management: Think Talkies