As human beings, we often marvel at the grandeur of our culture and heritage. We take immense pride in the towering monuments and awe-inspiring architectural feats that have been passed down from our ancestors. These priceless treasures are not just lifeless structures, but repositories of our rich history and the stories handed down from generation to generation.
It is, therefore, our solemn duty to safeguard these invaluable pieces of our heritage, and what better way to do that than by celebrating World Heritage Day? This day is observed annually on April 18th and is dedicated to commemorating and preserving our world's cultural and natural heritage sites.
In this article, we will delve into the topic and discuss everything about World Heritage Day, including its history, significance, the year's theme, and how it is celebrated. We will also explore Indian Heritage Sites designated as UNESCO World Heritage Sites and famous caves in Maharashtra that hold World Heritage Site status. So please keep reading to know more about World Heritage Day and its importance.
What is World Heritage Day?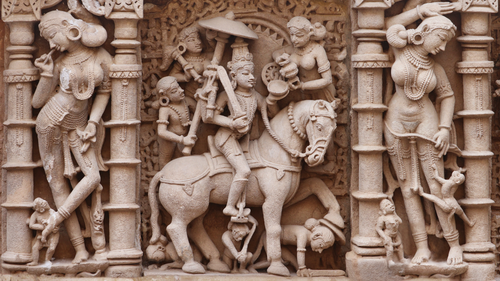 World Heritage Day is observed annually to increase awareness of cultural and heritage sites across the globe. The day commemorates the significance of these sites and their role in preserving our shared history and culture. Every year, a unique theme is chosen to mark the occasion. The theme for World Heritage Day 2023 is "Heritage Changes," which focuses on the impact of climate change on heritage sites and emphasises the need to address this issue through cultural heritage preservation. Volunteers play a vital role in maintaining these sites, and their contribution is recognised through this year's theme.
History of UNESCO World Heritage Day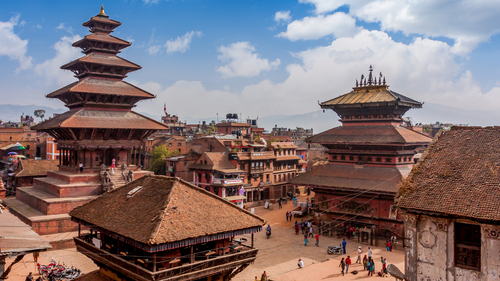 The International Day for Monuments and Sites, popularly known as UNESCO World Heritage Day, was established in 1982 by the International Council for Monuments and Sites (ICOMOS) based on the principles outlined in the 1964 International Charter on the Conservation and Restoration of Monuments and Sites. The need to protect cultural and natural heritage sites brought together experts from various fields, including architects, engineers, geographers, civil engineers, and artists, forming an organisation that now boasts almost 10,000 members in over 150 countries worldwide. ICOMOS continues to identify and preserve significant sites, with a theme assigned to each World Heritage Day, providing direction on celebrating.
Significance of World Heritage Day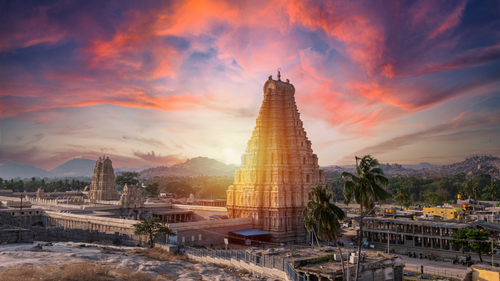 World Heritage Day significantly promotes global awareness and appreciation for heritage sites. This day serves as a reminder of our planet's rich history and cultural diversity, which is preserved in the form of these invaluable treasures. Celebrating World Heritage Day helps to raise awareness about the importance of safeguarding these sites for future generations. It highlights the need to recognise the significant contributions of volunteers in protecting these sites and ensuring their preservation. This day also allows people worldwide to celebrate and appreciate the beauty and diversity of our shared heritage.
When is World Heritage Day celebrated?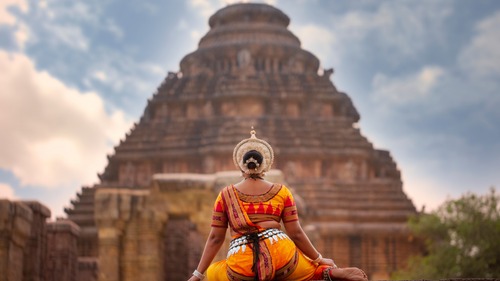 UNESCO World Heritage Day is celebrated on April 18th every year to promote the preservation of cultural and natural heritage sites. ICOMOS, the International Council on Monuments and Sites, plays a key role in selecting and conserving these sites.
How is World Heritage Day celebrated each year?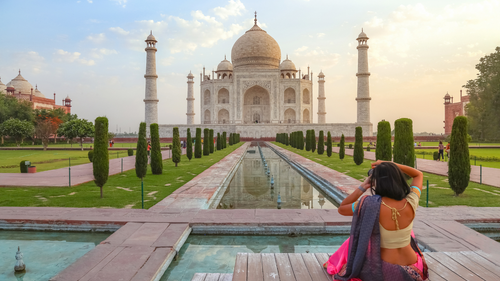 World Heritage Day is when people worldwide come together to celebrate and promote the preservation of natural heritage sites. Each year, a theme is selected to help guide the celebrations, and in 2023, the theme is 'Heritage Changes'. This theme recognises that our cultural and natural heritage sites are not static but are constantly evolving and changing with time.
During World Heritage Day, local and foreign experts and renowned personalities participate in seminars and conferences in cultural centres, city halls, and public spaces to raise awareness about preserving these sites. Individuals and organisations contributing exceptionally to cultural heritage conservation and promotion are recognised through certificates and awards.
In addition, special awareness-raising activities are held among school children and youth to encourage their active participation in safeguarding our shared heritage. From cultural performances and exhibitions to guided tours and workshops, people of all ages and backgrounds come together to celebrate and learn about our planet's diverse beauty and history.
World Heritage Day in India, along with UNESCO Indian Heritage Sites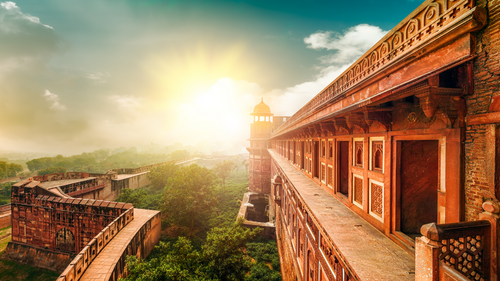 India has a rich history and diverse culture, home to 3,691 monuments and sites. Among these, 40 have been designated as UNESCO World Heritage Sites, recognised for their cultural, natural, or mixed significance. 
Here are a few of India's most famous UNESCO World Heritage sites:
1. The Taj Mahal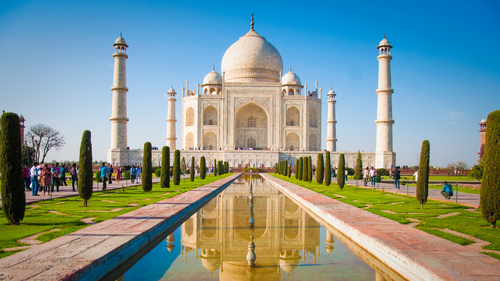 Located in Agra, the Taj Mahal is one of India's most renowned World Heritage Sites. Built by Mughal Emperor Shah Jahan in loving memory of his wife, Mumtaz Mahal, this iconic monument is celebrated for its exquisite architectural design and stunning white marble exterior.
2. The Ajanta Caves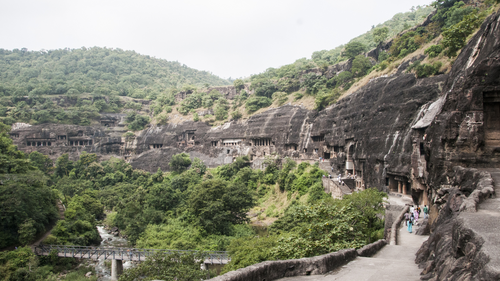 The Ajanta Caves in Maharashtra are another remarkable World Heritage Site in India. These 30 rock-cut caves date back to the 2nd century BCE and are renowned for their exquisite Buddhist art and architecture.
3. Ellora Caves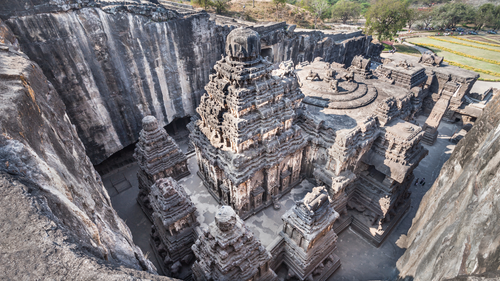 Ellora Caves, also in Maharashtra, are a group of 34 caves that date back to the 6th century CE. These caves are renowned for their beautiful rock-cut temples and monasteries representing India's three major faiths – Hinduism, Buddhism, and Jainism.
4. The Kaziranga National Park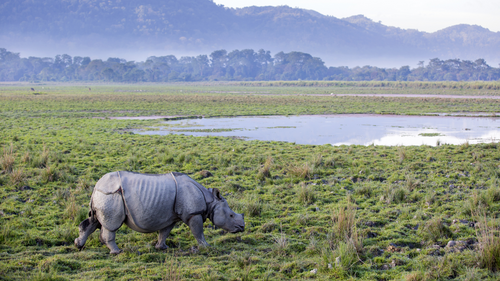 The Kaziranga National Park in Assam is another World Heritage Site in India. This beautiful park is home to the world's largest population of one-horned rhinoceroses and a wide range of other wildlife species.
Other notable World Heritage Sites in India include the Red Fort in Delhi, the Group of Monuments at Hampi in Karnataka, and the Khajuraho Group of Monuments in Madhya Pradesh. Each site represents a unique aspect of India's rich heritage, and they inspire and awe visitors worldwide.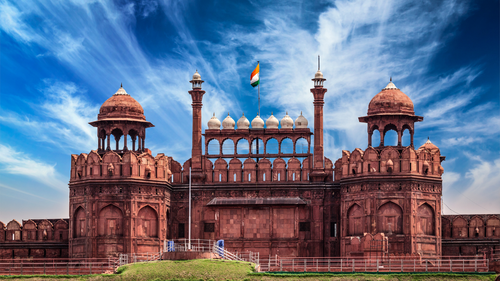 World Heritage Day in India and the world is an important reminder of the significance of conserving our valuable sites of historical and ecological importance. Through this day, we can appreciate the efforts of organisations like ICOMOS and UNESCO in safeguarding these treasures for future generations. India's 40 UNESCO World Heritage Sites, including the iconic Taj Mahal and Ajanta Caves, serve as a testament to the country's rich cultural history. Let's celebrate World Heritage Day together and pledge to continue preserving our World Heritage Sites for future generations.
Stay updated with significant events through World Heritage Week, where you can easily access all relevant information in one place. Moreover, discover more about UNESCO Heritage Sites in India and Maharashtra's Popular Caves, Designated as World Heritage Sites with just one click.
---
Photo: Shutterstock