For actor Sumeet Vyas, Diwali conjures images of his boyhood days in Jodhpur. The actor who prefers to spend a quiet Diwali sans noisy firecrackers, playing cards and listening to good music with his family and friends, has memories of mischievous celebrations that were quite the contrary.
Born and raised in Mumbai, Vyas's family hails from Jodhpur. "Growing up, all my Diwali vacations were spent in Jodhpur with family and relatives," shares the actor, who is recently earned praises for his role in the movie Made in China.
Mischief managed
As a child, Vyas was always up to mischief, "I loved bursting crackers and I saved the loudest ones for the morning after Diwali. I would be up at 5:00 am just to light the crackers and wake up everyone with a bang on New Year's Day," Vyas reminisces, "Now that I look back, I would've given myself a good beating for doing that!"
Fireworks aside, Diwali at the Vyas household was a simple affair—the family got together for a puja—the tradition still continues. The Made in China actor says, "My mother's really into pooja-paath, but my dad and I don't really understand it, we would just go with the flow and follow her instructions." Vyas's favourite part of the Diwali puja was playing the manjira, the Indian hand cymbals. "I didn't know the bhajans, so I'd just follow the tune and go cham cham cham!"
Although not a foodie, Vyas confesses gorging on gujiyas during Diwali. "We, Marwaris love sweets," he declares. "We eat sweets between courses in our meals. And then top it up with ice cream and finish it off with a sweet tea. Can you beat that?" We certainly don't think so, Sumeet!
Exploring Jodhpur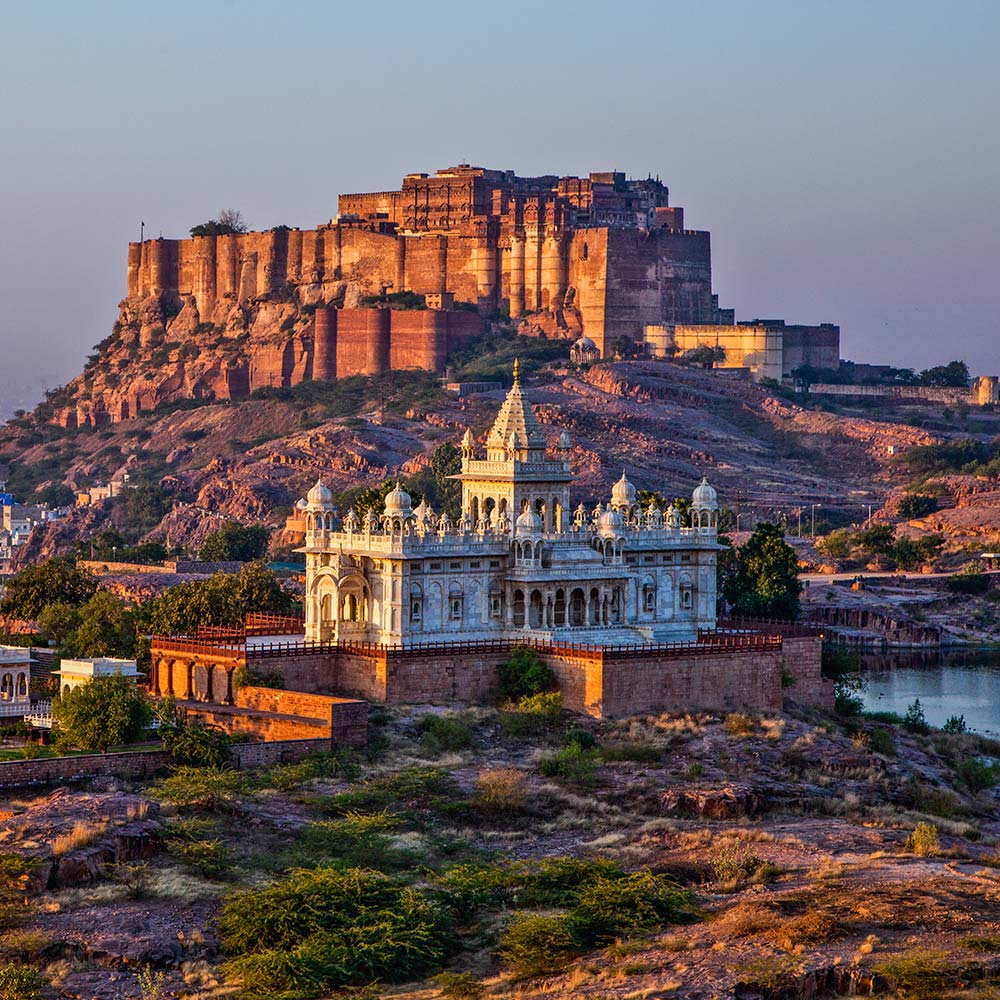 As childhood games go, Vyas recalls learning new skills every time he visited Jodhpur. He learnt how to ride a scooter at the age of 13, and to swim by jumping in step wells. "My parents don't know about this but I learnt swimming in a bawdi (stepwell) and would often escape from home in the middle of the day to swim with friends," he says with a wide grin spreading across his face.
Ask him about Diwali as an adult, and he grudgingly admits that it isn't the same. The mischievous child has grown up into a thoughtful adult! So no noisy crackers for him. "Diwali is just about having a good time with my family." For the past couple of years, Vyas has celebrated the festival with his sister and brother-in-law, playing cards. "I'm grateful to be around my loved ones, and hope my professional life continues to give me the time for this in the future too," he smiles.
Photo: Facebook/ Sumeet Vyas