The 75th edition of the Cannes Film Festival has begun and stars of the cinematic world from across the globe have descended on the French Riviera to attend it. India is the country of honour at the 2022 Marche du Film (Cannes Film Market) and it will showcase an array of six films – each of which is expected to showcase a unique aspect of our country and its culture. 
Here's the list of the six films selected by the Ministry of Information and Broadcasting for screening at the market.   
1. Rocketry - The Nambi Effect (Hindi, English, Tamil) 
Actor R Madhavan turns director with this Rocketry: The Nambi Effect. Starring Shah Rukh Khan, Suriya, Misha Ghoshal and Rajit Kapoor, this film is a biographical drama based on the life of Nambi Narayanan, a former scientist and aerospace engineer at the Indian Space Research Organisation (ISRO), who was falsely accused and arrested on charges of espionage. 
2. Godavari (Marathi) 
Film director and writer Nikhil Mahajan's 2021 film Godavari will be premiering on this global stage on May 19, 2022. Set in Nashik, the film revolves around the life of a family that lives on the banks of the river Godavari. It shows how the protagonist and his family cope with the death.     
3. Alpha Beta Gamma (Hindi) 
Starring Nishan, Amit Kumar Vashisth, and Reena Aggarwal, Alpha Beta Gamma is a romantic comedy directed by Shankar Srikumar. This is Shankar's directorial debut and the story is about a woman, her ex-husband, and her beau stuck together under the same roof amid the COVID-19 lockdown.  
4. Boomba Ride (Mishing)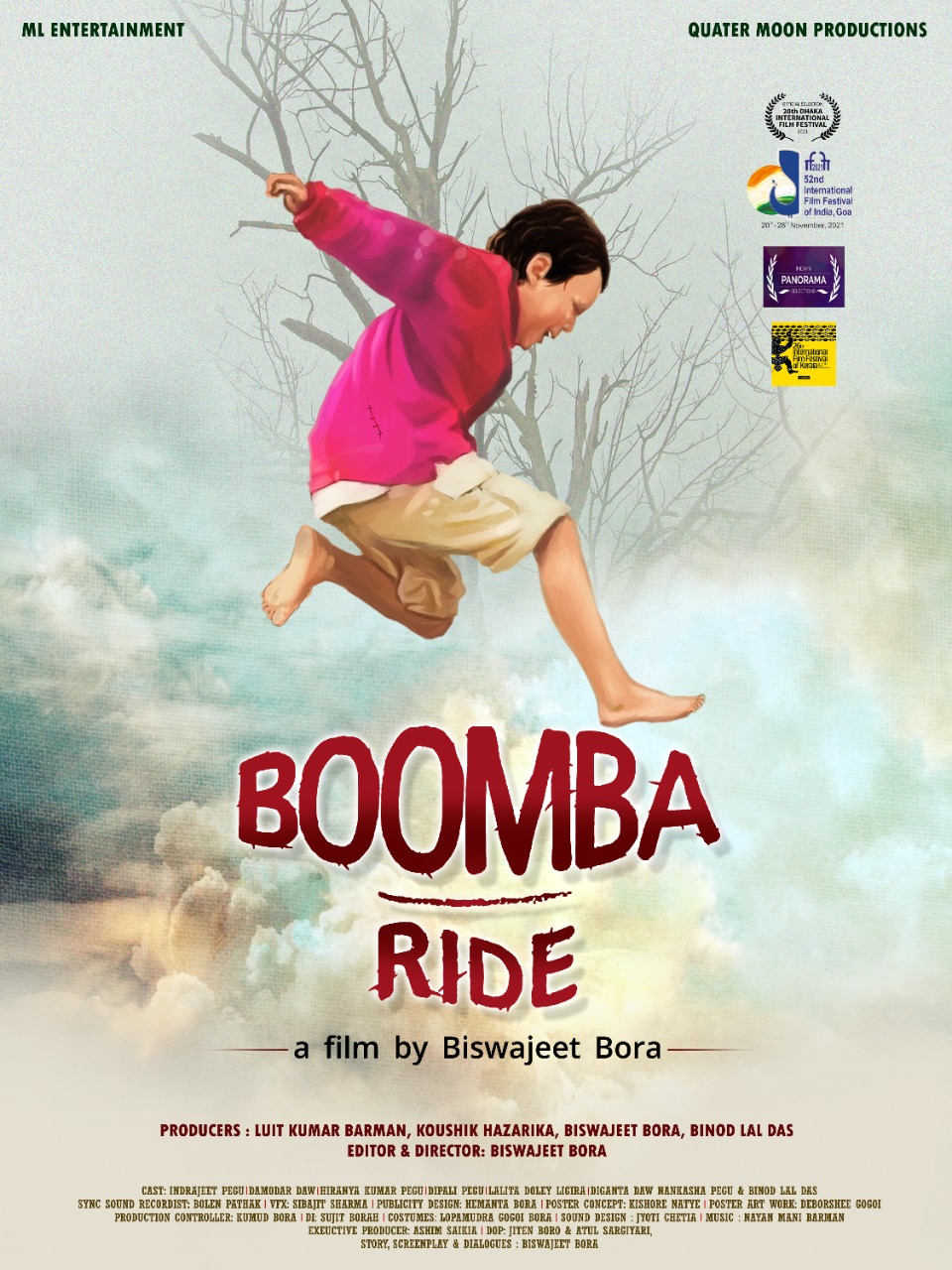 Boomba Ride, a Biswajit Bora directorial, is an Assamese film that captures the state of rural education with the story of a mischievous boy, who is the only student at a government school. Boomba's attendance at the school is crucial to keep the institution running and he is aware of the same. You get to see how his teachers woo him to come to school every day to ensure that their salaries keep coming.  
5. Dhuin (Hindi, Marathi) 
The Abhinav Jha and Prashant Rana-starrer Dhuin was released in March this year, and is directed by Achal Mishra. It is the story of a small-time theatre actor Pankaj from Darbhanga, Bihar, who dreams to become a film actor in Mumbai someday. The film traces the protagonist's personal and professional life – him striving to save enough money to move to Mumbai, his father's expectations of him, and more.  
6. Tree Full of Parrots (Malayalam)  
Director Shri Jayaraj's Tree Full of Parrots (Niraye Thathakalulla Maram in Malayalam) is about an elderly person who has lost his memory and sense of hearing, an eight-year-old boy who helps him find his way back home, and the events surrounding the search. It is a tricky search since the only detail the elderly man remembers is that his house is near a tree that is full of parrots. 
Apart from these, music legend AR Rahman's directorial debut Le Musk will also be premiering at the Cannes Film Market's XR Program. It is a 36-minute film that incorporates virtual reality.
Photo: Banner - Blue Drop Films/Jitendra Joshi Pictures | Inside – Instagram/Featured Artists and Ministry of Information & Broadcasting