The Indian Railways are frequently associated with legends of haunting, such as the spirit of Colonel Barog, on the Kalka Shimla railway line. During the time of its construction, in the early twentieth century, there was a discrepancy in measurements, at Tunnel No 33, which is the longest straight running tunnel on the route, stretching over a kilometre. The tunnel being drilled from two sides of a hillock did not meet in the middle. The chief engineer, Barog, was fined one rupee, a humiliation he could not endure. He shot himself beside the unfinished tunnel, leaving his dog as the envoy to bring news of his death, to the village.
The tunnel was completed by Barog's successor, HS Harrington, who too had difficulty in aligning the two terminals of the tunnel. He is said to have been assisted by Baba Bhalku, a hermit from Jhajha, who possessed the talent of assessing the quality of rocks and soil by tapping on to them with his wooden stick. This was put to uncanny use in giving instructions to workers on where to dig. His help was sought on the construction of many other tunnels, following which Baba Bhalkhu was felicitated by the British Government, and later commemorated at the railway museum in Shimla, named after him.
Tunnel No 33 came to be known as the Barog Tunnel, and the village around it became the provincial township of Barog, apparently haunted by the amiable ghost of the colonel.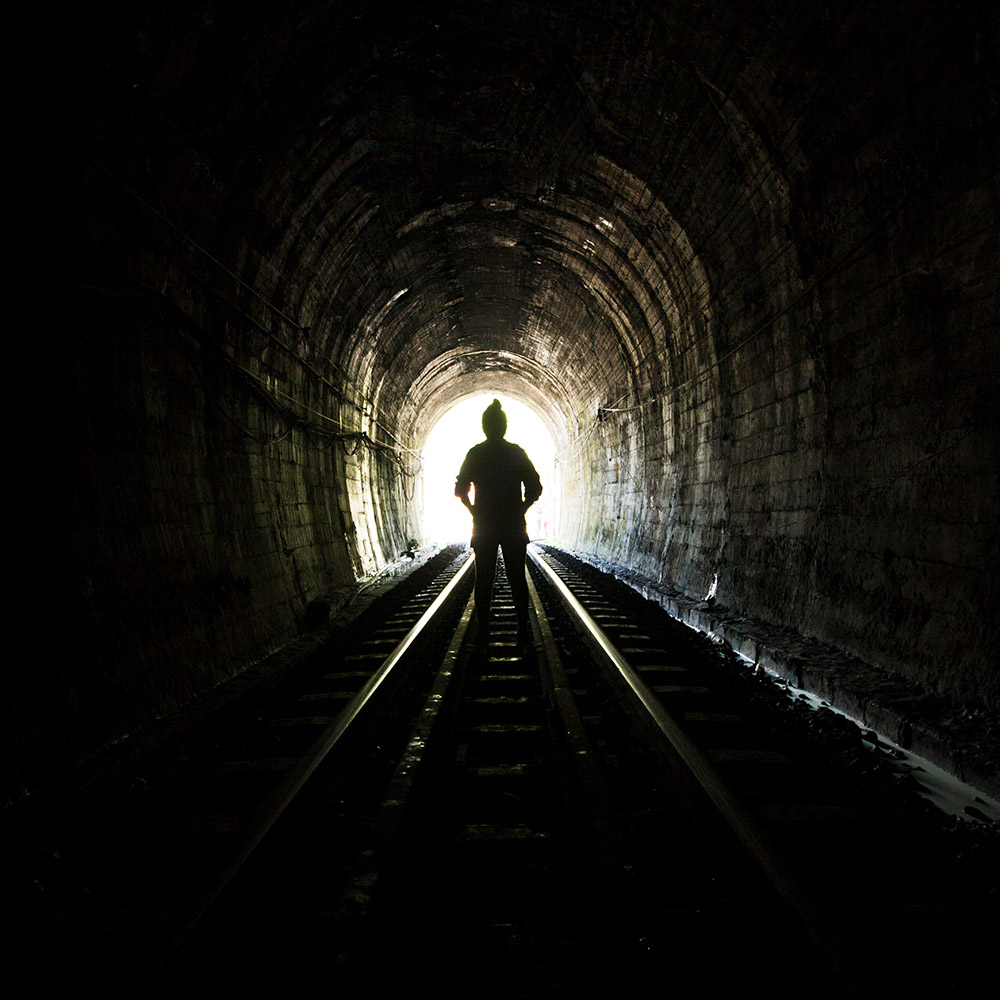 Then there is India's own ghost station, Begunkodar. In the early 1960s, Lachan Kumari, a local Santhal queen, donated some of her lands to the railways, in the district of Purulia, in West Bengal. Thus came up the Begunkodar railway station.
Sometime in 1967, the stationmaster saw a woman dressed in white clothes, whom he believed to be an apparition. He died subsequently, with the villagers suspecting that he was killed by the ghost of the woman. Some also believe that the stationmaster's daughter had committed suicide on the tracks. After that, the station fell into disuse. Although railway officials deny the ghost stories from the village, the locals themselves vouch for several tales of horror.
The champion of the Indian Railways, Nobel Laureate, Rudyard Kipling, wrote indefatigably of plain tales from railway colonies, the haunts of clamorous coolies, and the hooting of goods trains, that typify his 'A Ballade of Burial,' and its monotonous refrain: 'Rail me then, on my decease, / To the Hills for old sake's sake.' The advent of the mountain railways, the Darjeeling Himalayan Railway (1881) and the Kalka-Shimla Railway (1903) provided railway litterateurs more grist for the mill, as the ghosts of the Raj stayed back in the relics, isolated corners and the dak bungalows of the old railway stations of India.
Photo: Shutterstock